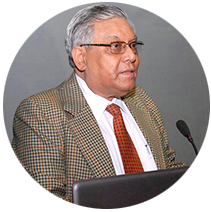 Pronob Kumar Guha
Chairman and Managing Director
Graduated in Electrical Engineering from IIT, Kharagpur. Master's degree in Electrical Engineering from Detroit, USA. A born leader and a visionary, Pronob went on to get his MBA from the prestigious York University in Toronto in 1982, to give a structure to his entrepreneurship skills.
Sarmila Guha
Deputy Managing Director
12 years experience of working in India and abroad before joining Gibraltar. Sarmila has been handling administration and overseas procurement in Gibraltar since the early 90's.
Bidisha Guha
Director (Finance)
B.Com (Finance) from University of Windsor, Canada and MBA with specialization in Finance and Operations Management (XLRI, Jamshedpur). Gained experience in the retail banking sector in Canada for 7 years. Bidisha came back to India to help take the family business to new dimensions and to help make a difference in the Indian growth story. She has been exposed to air spring technology in USA and China.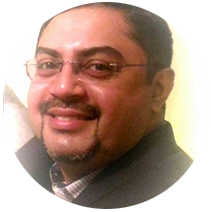 Arpan Basu
Director (Marketing & Product Development)
Along with his MBA with specialization in marketing, Arpan is extensively trained in air spring technology and marketing. He has had technical exposure in air spring technology from various leading air spring manufacturers of the world, situated in countries like USA, Germany, Spain and China. Over the years he has developed a strong network in the domestic and global air spring industry and distribution channels.
Arnob Guha
Director (Operations)
B.Sc (Economics) from St. Xavier's College. Currently pursuing a course in Operations Management from IIM Calcutta, Arnob has trained in air spring technology with exposure from various world's leading air spring manufacturers in USA, Germany, Spain and China. He has been working with Gibraltar for over a decade.