Team Gibraltar organized a blood donation drive during Covid-19 pandemic to mitigate the countrywide blood shortage. Annual blood donation drives are organized every year with successful participation of the team members.
To protect Sundarbans against devastating cyclones like Amphan and Yaas in the future, Gibraltar has planted 8000 mangroves in 2021 & maintaining the same with an objective to provide a sustainable and long lasting support to Sundarban ecology.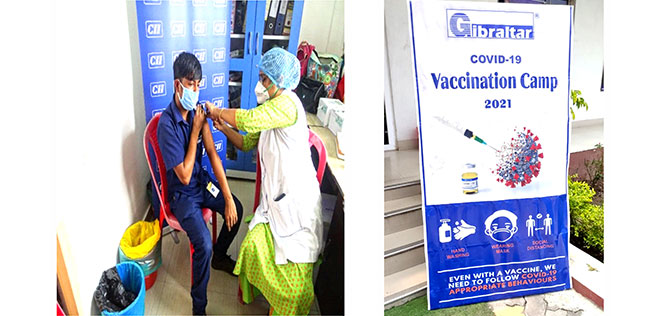 100% of the employees and their families were vaccinated against COVID-19 by the company.
In an effort to create a healthy work environment, specially in the backdrop of the COVID-19 scenario, term life insurance policies were introduced for all the employees.