Gibraltar products and processes are designed in such a way that energy and raw materials are used efficiently, and waste and residual products are minimized over the products' life cycles.
Gibraltar supports the precautionary principle by avoiding materials and methods posing environmental and health risks when suitable alternatives are available.
Environmental Performance
Gibraltar routinely audits, follows up and reports on its environmental performance, with particular emphasis on evaluating the potential risks of present and future products and operations.
Environmental Management system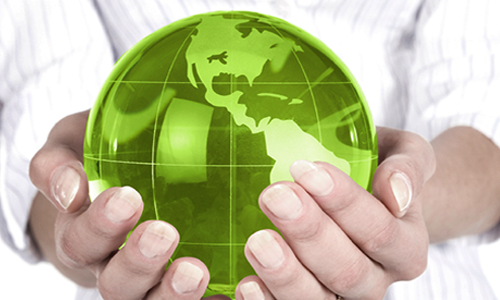 We are an ISO 14001 certified company.
The new state of the art air spring plant is an almost nil effluent generating plant.
The plant has been designed to ensure that it is 100% eco-friendly and green.
Machine cooling water is recycled and reused.
Rain-water harvesting is practiced (total of 100,000 lit of rain water is contained in the plant).
More than 60% of the plant area is open for greenery.
We have plans to install solar illumination systems in the near future.
Use of hazardous raw materials which are prohibited due to their environmental ill effects is not encouraged or allowed at our plant.
Human life is precious. Utmost importance and care is given to the safety and security of all the workers at our plant.
Wearing Safety Hats is mandatory at designated areas.
Different types of personal safety and protection equipments are used including gloves, sleeves, safety belts, masks etc. depending on need and application.
Best possible fire-fighting system has been installed with duly trained manpower.
The plant is under surveillance of close-circuit night vision cameras.
Access-control devices are installed at all the entry points of the production sheds and the R&D Centre.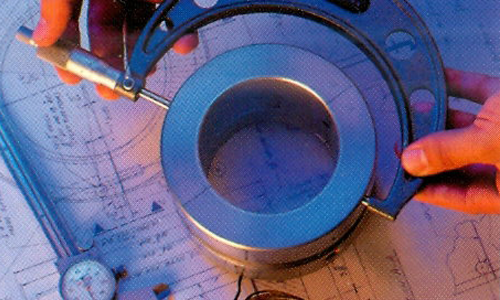 Right from the incoming raw material stage to the in-process & finished goods stages- the products of Gibraltar are checked & monitored by duly trained & highly proficient personnel.
100% of the finished airsprings are inspected, tested & marked with specially made hologram stickers used on the rubber part.
The continuous process of quality improvement is conducted at each level of the organization.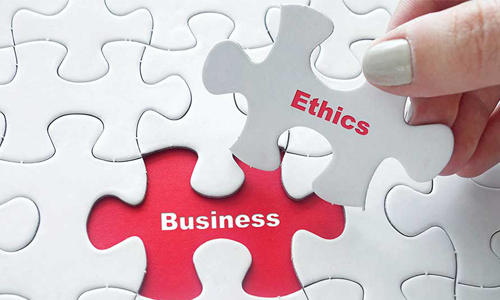 Code of Conduct-Gibraltar enjoys an invaluable reputation for corporate trustworthiness around the world, based on consistently conducting business with integrity and in compliance with the laws and regulations governing its activities. Gibraltar's corporate values and commitment to sustainable development are, and will continue to be, reflected, promoted and implemented in the company policies, decisions and actions.
Human Rights &
Workplace Practices
Human Rights
Within its sphere of influence, Gibraltar supports and respects the protection of internationally proclaimed human rights and ensures that it is not complicit in human rights abuses.
Non-Discrimination
Gibraltar hires and treats its employees in a manner that does not discriminate with regard to gender, race, religion, age, disability, sexual orientation, nationality, political opinion, union affiliation, social or ethnic origin. Workplace diversity at all levels is encouraged.
Labour
No form of forced, compulsory or child labour is tolerated in Gibraltar. The minimum employment age is the age of completion of compulsory school. Freedom of association and the right to collective bargaining and agreements shall be respected in all Gibraltar's operations.
Work Environment
The necessary conditions for a safe and healthy work environment shall be provided for all Gibraltar employees
Standards
We follow OHSAS 18001 (latest version) standards (Occupational Health & safety management).

Legal Compliance
Gibraltar shall abide by the laws and regulations of the country. In situations where the law does not give guidance, the company applies its own standards based on its corporate values and culture. In cases of conflict between mandatory law and the principles contained in this code, the law shall prevail.

Relations with Business Partners
Gibraltar's dealings with its business partners are characterized by fairness. The company shall not offer customers, potential customers, governments, agencies of governments, or any representatives of such entities, any rewards or benefits in violation of either applicable laws or reasonable and generally accepted business practices. Gibraltar's employees must not accept payments, gifts, or other kinds of reimbursement from a third party that could affect or appear to affect their objectivity in their business decisions.

Accounting and Reporting
All financial transactions by Gibraltar must be reported in accordance with generally accepted accounting practices, and accounting records must show the nature of all transactions in a correct and non-misleading manner. The company will provide disclosure that is open, truthful, relevant, comprehensible and timely.

Conflicts of Interest
Employees and members of the Boards of Directors of Gibraltar shall conduct their private and other external activities and financial interests in a manner that does not conflict or appear to conflict with the interests of the company. Should such a conflict of interest arise, it must be reported immediately by the person subject to the conflict to his/her immediate supervisor.
Political Involvement
Gibraltar observes neutrality with regard to political parties and candidates. Neither the names nor the assets of the company shall be used to promote the interests of political parties or candidates.

Stakeholder Communications
Gibraltar encourages an ongoing dialogue with its stakeholders.